Posts marked with "books"
Come celebrate with php[architect] as we mark the last sequential date of the century, 12/13/14, with a sale on our digital media. Indulge your inner geek with up to 33% off all single digital magazine issues and all digital books.
Books, magazines, subscriptions, and a very special offer on our upcoming REST Summit.
Don't miss four great specials on magazines, books, and trainings as we celebrate the holidays all next week.
Today, we're introducing our two most recent books in ePub and MOBI. Whip out your Kindles and start learning!

Early last month, we sent out an email to customers of php|architect announcing a contest just for them. Participants had to look at last month's cover and name the 9 websites represented on the visible cards. We want to thank everyone who played, we loved reading some of the responses we got and wish that there had been a prize for most inventive answer.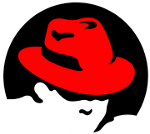 Red Hat has created the basis of a book on open source communities, and it will be completed with the very approach proposed in it.
Accessing backend system…

We're sorry, but your session has expired due to inactivity. Please use your browser to refresh this page and log in to our system again.