Posts marked with "magazine"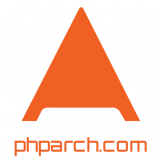 Rebranding is a fine balancing act. Not destroying the image that has been attached to a product's success, you must retain enough of the original message, while updating the look to a more modern version. Arbi Arzoumani did a wonderful job with php|architect's image (logos, colors and fonts as well as magazine, conference and website […]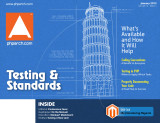 Like it or not, most of us (developers) started learning in a vacuum. We learned and developed habits that worked for us at the moment, but not all of these were things we are now proud to show off. How many of us facepalm when we see our code from 5 years ago? Heck- even […]
Books, magazines, subscriptions, and a very special offer on our upcoming REST Summit.
Don't miss four great specials on magazines, books, and trainings as we celebrate the holidays all next week.
If you are a magazine subscriber who has logged into their account recently, you may have noticed that you are now seeing two new options for downloading the magazine. We are very happy to announce that in addition to our PDF edition, we are now offering an ePUB edition and a MOBI edition. These two […]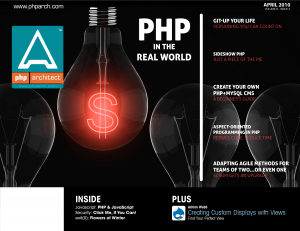 We are happy to announce the release of the April 2010 issue of php|architect, in which we cover PHP in the real world. In this issue you will also find our new JavaScript Corner column that lays down the foundation for more advanced subjects coming in the near future.
Bonus: wondering what the magazine looks like now that we're electronic-only? Take a look at a free article, "Drupal Corner: Creating Custom Displays with Views"
This month: iPhone, mobile web and an exclusive review of Flash Builder 4—plus, a completely free article for you to download.
This month's issue will focus on non-relational Databases—learn this interesting alternative and distinct advantage of databases such as SimpleDB and CouchDB . We have articles on Regex, the Doctrine ORM, the architecture of Adminer, and much more.