Junior Grossi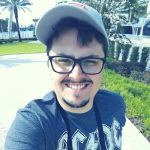 I'm not famous, I'm not known. I'm just a PHP engineer that loves the language and have been working with it for the last 14 years. I created an open-source project called Corcel, that groups WordPress, and Laravel together in a very easy way. I work remotely from Brazil for an American company called InterNACHI. I'm also a community leader with PHPMG local group and love to speak on conferences, sharing what I know and helping developers to be better and better. I'm a proud husband and father of 2. I love what I do, coffee, and music.
twitter: @junior_grossi
Articles
Maybe you're here because you're just beginning with PHP, or maybe you worked with PHP some time ago and would like to catch up. Perhaps you're used to your way of working with PHP and haven't adopted the newest additions to the language. There are many changes and the language is still improving. Let's go back a bit in its history.
Published in Generics and Project Success – November 2018, November 2018