Conferences
Last updated: October 14, 2015
At php[architect], we run a number of conferences each year about PHP and web development. These cover the breadth of topics that are of interest to programmers, technical managers, database administrators, IT professionals and more, who deal with creating cutting edge websites and mobile experiences.
Our current conferences are:

This conference has occurred annually since 2006. Starting in 2016 it will take place in St. Louis at the Sheraton Chalet Westport. We like to think of php[tek] as a professional PHP conference with a community flair. You will find a high-quality presentations by the brightest experts in the PHP world, coupled with a welcoming and friendly community of attendees and speakers. This is a unique conference in that we have no exclusive parties or secret by-invitation-only rooms. Speakers, organizers, sponsors and attendees mingle and learn from each other as much in the "hallway track", as in the sessions themselves.
To learn more about php[tek], visit: http://tek.phparch.com/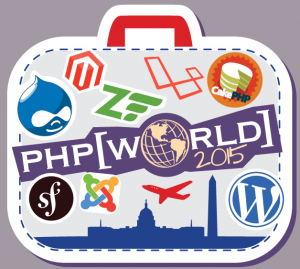 A conference introduced in 2014, it's goal is to bring together the entire world of PHP into one location together.  Whether you are a core PHP developer, a framework developer working on Laravel, Symfony or Zend Framework, or perhaps an application developer using WordPress or Drupal.  The idea is to bring everyone together to learn from each other and make the greater PHP community stronger for it.
To learn more about php[world], visit: https://world.phparch.com/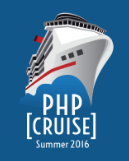 Happening summer 2016, we are running a value-priced week long conference-cruise from Baltimore to the Bahamas. For 7 days and 6 nights, you will be on a ship with other attendees.  Learning from each other, team building, and forming community relationships that will last for years to come.  A conference on a cruise is the the ultimate immersive experience. This conference is also intended to bridge the gap between family and work, enabling all to have a great time while learning and sharing. As such we've added a family track that is FREE for family members of conference ticket holders to attend, with workshops for teaching people to code (and play Minecraft).
To learn more about php[cruise], visit:
https://cruise.phparch.com/
Finally we have our php[architect] Web Summit Series. These are virtual one-day conferences that we run multiple times throughout the year. Each summit is centered around a central topic, and we bring four experts in that field together to each give a presentation. Attendance is completely online, so you can sit back and learn from top minds from around the world, while relaxing in the comfort of your home (or office).
To learn more about the php[architect] Web Summit Series, visit: http://summits.phparch.com/
Other Conferences
While we don't have any other conferences on the books at the moment, we'd love to hear from you what you like to see us do next.  We've held php|works in Atlanta, php|tropics in Cancun, conferences in Canada, one day engagements in Austin, TX, and even once run a PHP cruise.  For a couple years we ran CodeWorks, which was a traveling conference that hit up to 10 cities back to back!  You never know what we might think of next.