Kesha Williams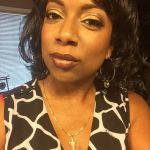 Kesha Williams is a Senior Software Engineer with Chick-fil-A. She works with Java and Amazon Web Services (AWS) and often leads innovation teams as they research new technologies that can be applied to restaurant operations. In her spare time, she is a Java Instructor with the University of California, leads the Georgia chapter of Technovation, and speaks at technical conferences across the country on emerging technologies.
twitter: @KeshaWillz
Articles
Hands-free is the future of internet services due to artificial intelligence (AI). AI is a branch of Computer Science which investigates and creates intelligent machines and software. Amazon Alexa is leading the charge to a hands-free future. Amazon initially launched the Echo, with relatively low fanfare, in 2014; however, fast forward to present day, the device is a sure-fire hit and has caused competitors to take notice. The device realizes the promise of voice as a more natural way to interact with technology. In this article, we will investigate how to interact with Amazon Alexa and teach this AI to become smarter by developing skills (Amazon's term for voice-based apps) for it using the Alexa Skills Kit (ASK).
Published in Talking Code, December 2017