Karl Hughes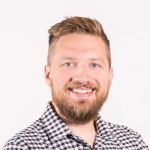 Karl is the CTO of The Graide Network, where he manages product development and software engineering. He also co-organizes the Chicago PHP User Group and runs CFP Land, a free newsletter for technology conference speakers.
twitter: @KarlLHughes
Articles
In my first year of co-organizing the Chicago PHP User Group, I have learned a lot and met many wonderful people. Combining insights from the community with some of my own, I wanted to pass on some of the things I've learned about building and maintaining a thriving technical community. Whether you're an organizer or attendee, I hope this gives you some insight into what goes on behind the scenes of running a user group.
Published in Renovating Applications with Symfony, August 2019