php|architect encourages you to join us in helping the victims of the tragedy in Japan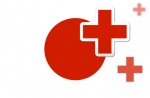 It is in the time of crisis that communities pull together to help those in need; the PHP community is no different. Past experience has shown the generosity of the PHP community and we know that many of you have already stepped up to help. All of us at php|architect want to encourage you to join us in giving to the Red Cross to support their relief efforts in Japan. To show our appreciation for your donation, if you give $25 or more, we will give you a coupon for a free subscription to php|architect. Read the fine print for all the details and then go donate.
Sincerely,
php|architect Staff
Marco, Arbi, Manu, Keith, Beth, Cal
The fine print:

DO NOT SEND US MONEY! Donate directly to the Red Cross.
Only one coupon will be sent per donation or per subscriber.
You have to send us proof of donation, you can do that in a couple of ways. The Red Cross sends you an email to thank you for donating. You can forward that email to cal@blueparabola.com. They also display the same information on a thank you screen when you complete the donation, you can send us a screen-shot or PDF of that page to cal@blueparabola.com. Either way, we need to be able to see your name, your email address, the amount, and the tracking code to send you the coupon. (Feel free to black out all the other info.)
You have to send us proof of donation before 5:00 PM EDT, Friday, March 18th, 2011 to get a coupon.
We will not collect any information off of the email you send us; it is simply proof of donation. We delete the email after we see it and send you your coupon.
Existing subscribers can use the coupon to extend their subscription by 12 issues.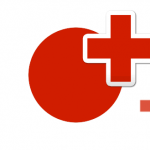 ---
Cal Evans is a veteran of the browser wars. (BW-I, the big one) He has been programming for more years than he likes to remember but for the past [redacted] years he's been working strictly with PHP, MySQL and their friends. Cal regularly speaks at PHP users groups and conferences, writes articles and wanders the net looking for trouble to cause. He blogs on an "as he feels like it" basis at
Postcards from my life
.
Tags:
community
,
japan
,
red cross