Laravel ElePHPant
​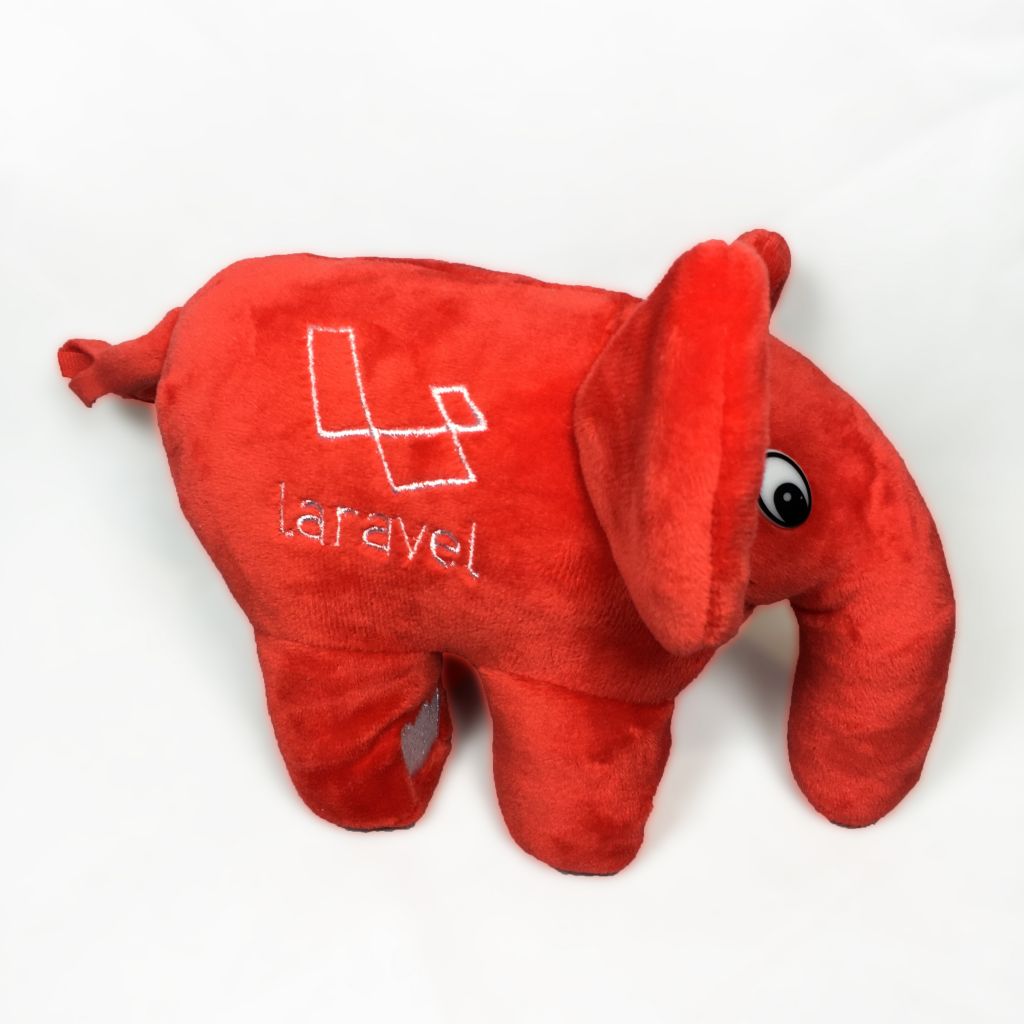 Contact us if you are interested in knowing when this item is available again.
Laravel is one of the hottest frameworks in PHP at the moment, backed by their community of web artisans. They have also produced a red plush ElePHPant, PHP's community adopted mascot! This elephpant was originally produced via a Kickstarter campaign, but php[architect] is now proud to help support the Laravel community by providing a storefront to sell additional plush toys for the creator. This edition is in the signature red color of the framework and features the PHP logo on one side and the Laravel logo on the reverse. Certified for ages 3 and up.
A portion of the proceeds of these sales go to support Taylor Otwell, the creator of the Laravel framework.
Save 5% on orders of 3 or more!
Save 10% on orders of 10 or more!
(discounts applied in shopping cart)
Name: Liona (unofficially: Artie)
Dimensions: 5″ H x 4″ W x 8″ L (some variation exists)