Elephpant Ware arrives!
Launching a new project is always fun, and this one has been a blast! I love t-shirts, especially cool ones; so it is with great pride that I get to announce php|architect's latest project, Elephpant Ware: Wearable art for PHP developers.
php|architect has a history of great t-shirts, everything from "Support Animal Testing" to "Less Bitching, more fixing". Each of them has been unique, and we always smile when we see people wearing them at conferences. It's time though to take it up a notch, and that's what we are doing with Elephpant Ware. Each design we release will be unique, beautiful, and something you are going to want to have come conference time, at your next BarCamp, or anytime you just want to fly your geek flag.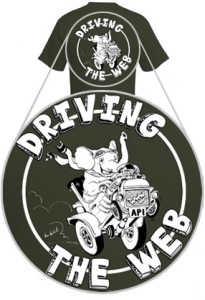 Head over to elephpantware.com and take a look at the inaugural design. We think you are going to like it.
---
Cal Evans is a veteran of the browser wars. (BW-I, the big one) He has been programming for more years than he likes to remember but for the past [redacted] years he's been working strictly with PHP, MySQL and their friends. Cal regularly speaks at PHP users groups and conferences, writes articles and wanders the net looking for trouble to cause. He blogs on an "as he feels like it" basis at
Postcards from my life
.
Tags:
awesome
,
t-shirts