South Florida PHP Users Group
Adam Culp of the South Florida PHP Users Group tipped me off to an event they have coming up in just a couple weeks for their December meeting. On December 14th, they're welcoming Rasmus Lerdorf to speak on "PHP in 2011." Rasmus , the inventor of PHP, will talk to us and give his perspective on the prospects of his brainchild.
This is a FREE event, so please come out and enjoy: http://www.meetup.com/South-Florida-PHP-Users-Group/events/40433602/
Topic:  PHP in 2011
A look at the state of PHP in 2011 and how it fits into the current technology stack followed by an overview of what you should and shouldn't be doing along with a summary of new and upcoming features in PHP 5.3 and PHP 5.4. This will be a 90 minute talk with an extensive Q&A session will follow.
ABOUT PRESENTER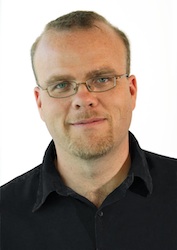 Rasmus Lerdorf is known for having gotten the PHP project off the ground in 1995 and has contributed to a number of other open source projects over the years.  He spent 7 years at Yahoo and has since worked for and consulted with various startups. He was born in Greenland, grew up in Denmark and Canada and has a Systems Design engineering degree from the University of Waterloo. You can follow Rasmus on Twitter or find him on Google+.
For further information:
The South Florida PHP Users Group meets the second Wednesday of each month and tends to focus on many of the technical concepts in and around the PHP community. In recent months they've covered topics ranging from an Intro to Git to Lithium to Cake. If you're based in South Florida – or even just visiting – stop by and say hello.
---
Keith Casey currently serves as Director of Product for
Clarify.io
working to make APIs easier, more consistent, and help solve real world problems. Previously, as a developer evangelist at Twilio, he worked to get good technology into the hands of good people to do great things. In his spare time, he works to build and support the Austin technology community, blogs occasionally at
CaseySoftware.com
and is completely fascinated by monkeys. Keith is also the author of "
A Practical Approach to API Design
" from Leanpub.
Tags:
miami
,
rasmus
,
user group