Just 3 months until php[world] 2015
This year's php[world] conference is shaping up to be one of our biggest and best conference experiences.  With experts from all the various communities within the PHP ecosphere it's going to be a great time.
Make sure that you don't forget to get your ticket soon!  Being 3 months out it's the best time to book any travel plans and get the cheapest rates!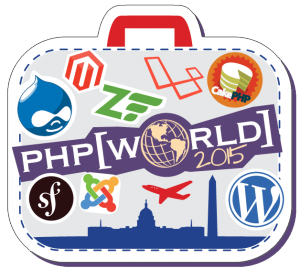 ---
Eli has been a PHP coder since the day PHP 4 was released. He's worked for numerous companies in the past, such as Digg.com, Zend Technologies, TripAdvisor, mojoLive, and Goodsie. Though found himself in love with the PHP community so deeply that he ended up here at php[architect], and loves what he does. Conferences, magazine, books, training - Teaching people the love for the language that he himself has.