Schedule Posted for php[tek] 2016
We are excited to announce the schedule of sessions for php[tek] 2016!  We had to sort through over 500 submissions to hand-pick the best 55 talks to fill out our schedule from over 30 internationally based speakers.  You can see the schedule online now.  Make sure and get your Early Bird Sale tickets and we look forward to seeing you in St. Louis!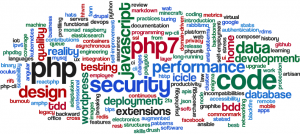 ---
Eli has been a PHP coder since the day PHP 4 was released. He's worked for numerous companies in the past, such as Digg.com, Zend Technologies, TripAdvisor, mojoLive, and Goodsie. Though found himself in love with the PHP community so deeply that he ended up here at php[architect], and loves what he does. Conferences, magazine, books, training - Teaching people the love for the language that he himself has.