This book is no longer published or available for sale. See our
Main Book page
for a list of available books.
Need to build customized, secure, search-engine-friendly sites with advanced features quickly and without writing a lot of custom code? Learn how with this guide to WordPress and the Thesis theme.
WordPress is more than a blogging platform—it powers one-fifth of the Web. Since its release, enthusiastic contributors have pushed the envelope in using WordPress as a platform to build social networks, e-commerce storefronts, and more. However, the ecosystem of plugins and themes is vast and can be overwhelming to sift through, especially if you're new to it.
Building Exceptional Sites with WordPress & Thesis is a practical guide to using WordPress with the Thesis theme to provide an flexible and customizable foundation for building a wide variety of websites without requiring much—or any—programming. If you're starting from scratch, this book explains how to customize your website using Thesis to get the layout and design you want.
Regardless of your theme, this book provides a survey of must-have plugins to help your website track and understand your website traffic, harden your site's security and defenses against hackers, improve Search Engine Optimization (SEO), stay in communication with your users via email, handle e-commerce, offer tiered access to your site, and more.
Written by PHP professional Peter MacIntyre, this book distills his experience building online solutions for other WordPress site builders, developers, and designers.
Read a sample excerpt from the book.
The sample includes the Table of Contents and Index.
Book Contents
This book covers the following topics:
Installing WordPress, Themes, and Plugins
Responsive Design
Search Engine Optimization (SEO)
WordPress Security
E-commerce with WooCommerce
Working with Thesis Theme, Skins, and Layouts.
Integrating your site with Social Media
Curated Plugins featuring YoastSEO, WordFence, and others to enhance your site's capabilities.
Reviews
…this is an exceptional resource for those looking to get up and running with a WordPress blog, marketing site, or simple eCommerce shop without having to fully comprehend the technical requirements. Peter puts forth a very user-friendly "if you want to be able to do X, then do this" approach, with good resources for readers who want to dig in deeper.
About the Author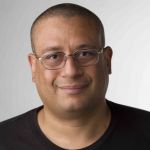 Peter has over 25 years of experience in IT, primarily in PHP. Author of PHP: The Good Parts (O'Reilly); co-author: Programming PHP-3rd Ed (O'Reilly), Pro PHP Programming, and others. Peter has spoken at Northeast PHP (Boston), CA-World (New Orleans); CA-TechniCon (Köln); and CA-Expo (Australia). Peter is currently the co-chair, co-founder and board member for the Northeast PHP Developer's Conference held in Boston, MA for the last four years (northeastphp.org). Peter is PHP certified in both 5.3 and 4.0. You can find him via paladin-bs.com and @pbmacintyre.