Posts marked with "dallas"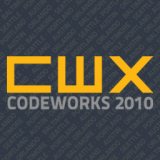 For those of you just joining us, we just wrapped the CodeWorks 2010 Tour. While I've written a recap elsewhere, I wanted to take some time to acknowledge and thank the User Groups.
This week's special guest is Chris Cornutt, co-organizer of the Dallas PHP User Group. Listen as we talk to Chris about the Dallas PHP user Group and user groups in general.