Function Contest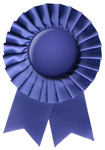 Custom PHP functions can solve problems, save you time and now, they can even get you free stuff! How is this possible you may ask? The Westhost PHP Contest! Submit your favorite function, and you could win a System76 laptop, Zend Studio 8.0, or an awesome php|architect book! We've even thrown in some classic php|architect t-shirts for the winners as well. So, head on over to the Westhost PHP Contest website and submit your entry by March 15th. There is a 2KB limit, but other than that, there are no restrictions on the functions you can submit. You can even submit functions that are written for a specific library or framework, just let them know that in the description field when you submit your function.
Winners will be judged based on utility, creativity, efficiency, and readability as well as public rating.
Don't have a function to submit, but still want to participate? Don't worry, everyone can participate. Visit the Westhost PHP Contest website, and rate the functions that have already been submitted. You can help your favorite function catapult into the lead!
---
Elizabeth Tucker Long is the Editor-In-Chief of php[architect] magazine as well as a trainer and occasional guest blogger for php[architect]. She also runs Treeline Design -
http://www.treelinedesign.com
, a web development company, and Playlist Event Music -
http://www.playlisteventmusic.com
, a DJ company, along with her husband, Chris, and son, Liam.
Tags:
contest
,
functions
,
php