Win a Free Ticket and Meet us at Drupalcon
We're going to be in New Orleans next month for DrupalCon, will you be? Heather White, Sandy Smith, and I will all be flying down the week of May 9th. Heather helped organize the PHP track for this year's event and will be helping to make sure everything runs smoothly for the speakers. Sandy will be at our sponsor booth to chat with all of you and show off our magazine and some sample books. I'll be at our booth with Sandy and also presenting Navigating the PHP Community.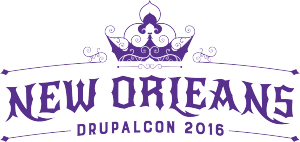 Want to join us? We're giving away a free ticket to DrupalCon at random. We'll draw names from all entries on Wednesday, April 13th.
Our Contest is closed.
Can't make it to Drupalcon? Come meet and hang out with us at php[tek] in May or on php[cruise] this summer. Also, follow us on twitter, @phparch, or subscribe to our mailing list to stay updated.
---
Oscar still remembers downloading an early version of the Apache HTTP server at the end of 1995, and promptly asking "Ok, what's this good for?" He started learning PHP in 2000 and hasn't stopped since. He's worked with Drupal, WordPress, Zend Framework, and bespoke PHP, to name a few. Follow him on
Google+
.
Tags:
drupal