Daniel Rotter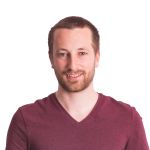 Daniel is a Full-Stack Developer based in Altach, Austria. He is mainly working with Symfony and React, and uses both these technologies when working on the Sulu CMS. Additionally he cares about the local developer community, helping organizing meetups and conferences and teaches web technologies at the local university.
twitter: @danrot90
Web site: https://danielrotter.at/
Articles
"Yet another CMS? Are you crazy?" Back when we started Sulu, in 2013, the CMS market was crowded. We could have skipped building our own CMS in favor of using one of the others, but something was missing for us—a system with a great DX (Developer Experience). I want to share with you some of what we've learned along the way while doing just that.
Published in Cultivating the Developer Experience, February 2020