Daniele Timo Secondi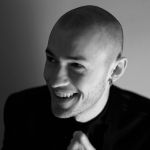 Daniel graduated in Computer Science in 2007 in Italy. He started developing Flash games when they were still a thing. Since then, he's worked on web projects for important brands in tech and digital publishing, moving from front-end to back-end. He currently works in Developer Relations at Pipedrive, helping developers build integrations and sharing useful content.
twitter: @danieletimo
Articles
At Pipedrive, we work hard to provide salespeople with the best CRM to manage their workflow. At the same time, we know a sales CRM is often used together with a variety of other tools, which can be different for each company. So we created a marketplace where other developers can create apps and integrations to cover those needs that salespeople have, but we don't cover natively. So, for example, if you want to use MailChimp for your email marketing, you can connect it to Pipedrive by installing one of the available apps on the marketplace, and have your contacts synced between the two platforms. One of the technical questions to answer in this kind of scenario is, how do you give these apps access to the user's data in a controlled way? You probably guessed it. The answer is with OAuth 2.
Published in Building Bridges, March 2019