Gabor "Mefi" Nadai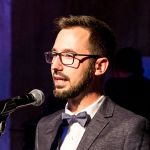 Gabor Nadai, but you can call him Mefi. Engineering Manager, currently on an intergalactic mission working with a talented group of engineers and managers at Bitrise. Former VP of Engineering at ingatlan.com, Hungary's market leading real estate listing portal. His mission is building awesome communities and teams creating great software which truly helps people.
twitter: @mefiblogger
Articles
Being a Lead Developer is a fun, engaging, and responsible adventure. Becoming one is not something that happens from one day to the next. It is something you grow into by raising your voice, taking action, and responsibility. I've learned many things working as a Lead Developer. Still, I'd like to share six lessons, which were the most important or sometimes the hardest for me.
Published in Newfangled Views, January 2021 —Available for Free