J.D. Flynn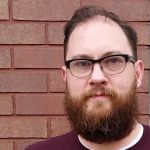 JD Flynn has had mental illness most of his life, but didn't admit it until his early 30s, when he decided it was time to do something about it. After a decade-long career in emergency services as a paramedic, JD made the jump from the ambulance to the text editor. Since then, JD worked up to the title of Drupal Technical Architect for Genuine, a full service marketing agency. He's active in the local Chicago Drupal community by helping to organize MidCamp, the Midwest Drupal Camp held annually in Chicago, and is a co-organizer of the Drupal Chicago Meetup Group. JD has presented talks on mental illness in tech to audiences around the country at such venues as MIT, UC Berkeley, Washington State Convention Center, Guaranteed Rate Field, and DePaul University.
twitter: @JDDoesDev
Articles
If you read part one of this series, you'd have a pretty good idea of what my life was like before treatment and during my first few months on the road to wellness. I went from having an irrational fear of things other people without anxiety may laugh at (regardless of how insensitive that may be) to admitting I needed help and, more importantly, getting help. Things weren't completely perfect, but they were definitely better.
Published in New Habits, January 2020
Most of my life was spent wondering what was wrong with me. Why was I always so angry and scared? Was it always going to be this way? After a series of events, I decided to do something about feeling this way and get the treatment I needed. This is how I learned to hate myself less.
Published in Expedition PHP, December 2019