Jennifer Schrader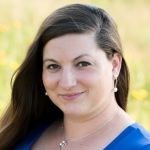 Jennifer has been working in the IT field for 8 years as a Software Developer, writing a wide variety of web applications using PHP. For the past five years she's worked for an awesome financial institution creating super cool applications for our members and employees. She has a Master's degree from Michigan State University.
twitter: @schraderjenn
Articles
I had a rough day at work on Friday. I want to share with the PHP community what made it rough, what I have learned about being in a male-dominated industry, and how I have worked with my coworkers to minimize the rough days.
Published in Out on a Limb – February 2019, February 2019