Juciellen Cabrera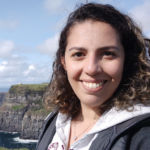 Juciellen is a Software Engineer with over 10 years of experience developing PHP applications. She's a co-organizer of PHPWomen in Brazil and committed to women inclusion in IT. The proud mother of a smart boy, she loves food and cooking as well. She currently lives in Ireland with her family.
twitter: @jucycabrera
Articles
Refactoring is a topic that is frequently in vogue, and one that comes up when we are facing technical debit. This article will present some common issues we often find in applications and show some refactoring techniques to solve these issues and make code more easily maintainable.
Published in Lambda PHP, March 2021