Kenigbolo Meya Stephen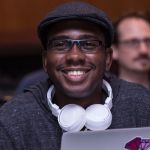 Kenigbolo Meya Stephen is a Frontend Engineering Lead at BCaster. I'm the Arch Conveyer/Community Manager of CodeAfrique, a not-for-profit weekend intensive software engineering bootcamp for underrepresented groups in IT, which started off first in Estonia. He's also member of the NodeJS package maintenance committee as well as a writer for Ultimate Course. During his free time, he sometimes volunteers as an open-source developer for ADSBx. He spends time playing golf or playing/coaching football (soccer, as Americans call it).
twitter: @expensivestevie
Articles
Have you ever contemplated whether it's necessary to contribute to open source? Ever been at a point where you think open source is too complicated to delve into? Have you ruled out open source because you believe it's a community where people come to massage their ego? In this article, we'll be looking into how everyone can contribute to open source, as well as how beneficial it can be for our careers and the software engineering community at large.
Published in Expedition PHP, December 2019