Margaret Staples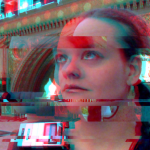 Margaret Staples is delighted to serve Seattle developers as well as PHP and underrepresented developers all over the world as a Developer Evangelist at Twilio.
Margaret is a consistent producer of code, philosophy, and attitude. She's happy to help with all things Twilio, and looks forward to learning about the neat stuff you're building
Articles
In previous articles, we've talked about finding peace with the limitations of our knowledge and avoiding logical traps. Here, as the final piece of this series, we're going to examine the foundation of any personal philosophy, guiding principles, and how we use them to frame our perspective and make decisions.
Published in Find the Way With Elasticsearch, July 2019
There are three main ways your personal philosophy can fend off burnout that we're focusing on in this series. The first, we looked at last time: finding peace with the limits of our knowledge. Next time, we'll wrap up our look at this topic by examining the guiding principles we use to frame our perspective when perceiving our situations and making decisions. In this article, we'll dig into identifying and avoiding logical fallacies (brain traps).
Published in How to Tame Your Data, June 2019
Why care about philosophy? In a word, burnout. Misology is the hatred of reasoning, revulsion or distrust of argument, debate, or the Socratic method, and it's one of the flavors of burnout.
Published in Serverless, ReactPHP, and Expanding Frontiers, May 2019
In recognition of Women in History month, I asked women and non-binary developers to reflect on their experiences in the PHP community, and received about 30 responses.
Published in Building Bridges, March 2019
A little over a year ago my team lead looked at my first few months as a Developer Evangelist and decided that since I was already doing work for and with underrepresented developers, we should try making that one of the communities I officially serve.
Published in Out on a Limb – February 2019, February 2019 —Available for Free