Margaret Staples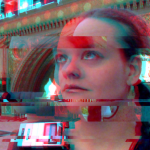 Margaret Staples is delighted to serve Seattle developers as well as PHP and underrepresented developers all over the world as a Developer Evangelist at Twilio.
Margaret is a consistent producer of code, philosophy, and attitude. She's happy to help with all things Twilio, and looks forward to learning about the neat stuff you're building
Articles
A little over a year ago my team lead looked at my first few months as a Developer Evangelist and decided that since I was already doing work for and with underrepresented developers, we should try making that one of the communities I officially serve.
In recognition of Women in History month, I asked women and non-binary developers to reflect on their experiences in the PHP community, and received about 30 responses.