Matt Trask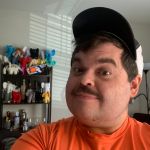 Matt is a Senior Software architect at a company called Primitive Social where he mentors developers and builds APIs. Outside of work, he helps with various OSS projects and can be found on his bike more times than not.
twitter: @matthewtrask
Articles
Have you ever worked in a place where that uses different API standards across teams? How about spending time debating what your API should look like after you start developing it? This article covers a specification in the API space that helps teams spend more time designing and developing APIs instead of debating and going around in circles. The OpenAPI Specification and its tooling ecosystem give your team the ability to work with all aspects of the business to write a clear API from the beginning and provide your developers with a clear path forward.
Published in Machine Learning and OpenAPI, April 2020