Michael Miles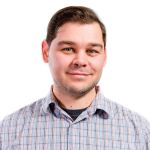 Michael Miles has been working with PHP since 2004. He is the V.P. of Technology for the digital marketing agency Genuine, where he helps lead, scope, architect and build many of the development projects. He speaks at technology conferences around the world and is also the host of the development career focused podcast DevelopingUp.
twitter: @mikemiles86
Articles
This article demonstrates six different methods of changing content and functionality in Drupal. Each method requires a different skill set and level of expertise, from non-technical inexperienced users to advanced Drupal developers. For each method, we describe the components, skills, knowledge, and limitations involved. The goal is to highlight Drupal's flexibility as a Content Management framework.
Published in Better Practice – December 2018, December 2018