Michelle Sanver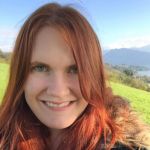 Michelle Sanver works at Liip, a self organised web agency based in Switzerland. At Liip she proudly does many things, including organizing internal hiking events! But her main day to day work is as a developer. It involves an ever changing API for a big retailer in Switzerland, using mainly Symfony, Elasticsearch and RabbitMQ. She loves anything community related and is a big advocate of Open Source and diversity in tech. She is a code-passionate colourful geek and with more than 15 years of PHP experience, she is eager to share her extensive knowledge.
twitter: @michellesanver
Articles
The Symfony workflow component is a powerful tool that can be used in many ways; we used it to create a state machine for our ecommerce API. In this article, you'll see how to use it to define the states for a workflow and use events to customize transitions between these states.
Published in Magniphpicent 7.3 – September 2018, September 2018