Paweł Lewtak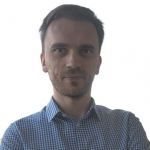 Paweł Lewtak is developer with 10 years of experience with web-based applications. He created them from scratch from analysis and writing specifications up to deployment on production. He is a big fan of continuous learning and continuous improvement.
twitter: @pawel_lewtak
Articles
In this article, I've collected my experience with failing IT projects along with some real-life examples and observations. Hopefully, you'll learn from my mistakes, so you don't have to repeat them.
Published in Generics and Project Success – November 2018, November 2018