Stefany Newman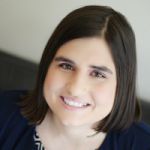 Stefany Newman has been creating websites for nearly ten years. She started developing when the phrase "Responsive Web Design" was first coined and had to battle with Internet Explorer 6 for good user experience. She loves educating and helping people on how to better their online presence. With clients all over the world, Stefany is constantly looking to help out as many people as possible. Hire her for your next project.
Web site: https://www.StefanyWebDesign.info
Articles
Starting out as a freelance developer may seem daunting and the common misconception is that it's a very unstable path. While there are ups and downs, their are no job guarantees today with any employer. In this article, see what you can do to succeed as a freelancer to find clients and work successfully to solve their problems.
Published in Masterful Code Management – August 2018, August 2018