Terri Morgan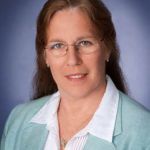 Terri has been a software developer and webmaster for 23 years. She has developed multiple language web sites using native HTML/PHP, Drupal and WordPress, business applications on the LAMP stack, worked with large and small business clients to enhance their information management strategies, and managed several international business initiatives.
twitter: @Wudang96
Articles
In February 2021, I was listening to an online session promoting opportunities for women in technical leadership. Encouraging women to work in technical fields is excellent. Having more women leading technical teams would be great. We are regularly outnumbered in meetings and on technical teams. I am highly in favor of increasing the number of women on teams, as is McKinsey. Unfortunately, we still struggle with being represented. The speaker addressed the various roles necessary for project success and how we can integrate the concepts of leadership and teamwork. She went on to point out that many project roles do not require an understanding of the technology because they… She continued. I stopped listening.
Published in Busy Worker Bees, April 2021
Standard project management metrics, like percent complete, are not always well-suited to development since tasks can take more or less time than planned. Sometimes the technology doesn't cooperate, and frequently there are changes. There are other ways to measure and track that may provide a more accurate picture of the project and the development effort.
Published in Under the Scope, September 2020