Posts marked with "ide"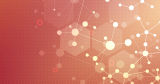 In this issue: Xdebug, Freelancing, Parsing text, MySQL Generated Columns, Gitflow, PhpStorm, and more.
1234
Flash Builder 4 looks like a new IDE, but since it's built on Eclipse, you get all the benefits and plugins. So why not use them?
The latest release of NetBeans adds something many PHP developers have patiently waited for: Zend Framework support. This, and other features, make it a viable candidate for a PHP developer's IDE.