Posts marked with "NetBeans"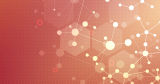 In this issue: Xdebug, Freelancing, Parsing text, MySQL Generated Columns, Gitflow, PhpStorm, and more.
1234
The latest release of NetBeans adds something many PHP developers have patiently waited for: Zend Framework support. This, and other features, make it a viable candidate for a PHP developer's IDE.