Oscar Merida
Articles by this author
If you're a football fan, like I am, your anticipation for next year's World Cup in Brazil is growing. This Friday, we will know the groupings for the 32 teams that will participate in the finals. I put together the (simplified) simulator shown in the gist below. Using PHP's shuffle() function and SPL iterators, we […]
I was working on a page that had a sidebar block showing a list of content with the same topic as the main page. In Drupal terms, the sidebar block shared the taxonomy term. It's pretty easy to create such a block using Views by adding a contextual filter that gets its value from the […]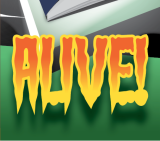 We are extremely excited today to announce that starting with the November 2013 issue, that php[architect] will once again be printed!
Last night, Sandy and I presented a short introduction to PHP for DCWebWomen. Our presentation covered the growth of the language over the last decade and introduced the audience to basic language concepts like variable types, arrays, and control structures. The audience had excellent questions and feedback throughout the talk. We were pleased to share […]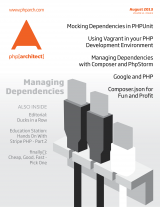 The August issue of the magazine focuses on helping you manage dependencies. In any project beyond a trivial size, your code base can include not just the code you write, but also legacy code and community-developed solutions. The introduction of Composer and Packagist.org have pushed the PHP ecosystem to mature in terms of managing code […]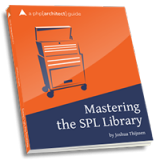 Enter today for a chance to win our latest book! Ten winners will receive print and digital editions of Mastering the SPL Library. Read more to learn how enter.
No man or elePHPant is an island, and every developer needs someone to share a beverage with, from time to time. The PHP community is a friendly and welcoming resource, whether you need to fix that bug in your project, expand your skill set, or maybe even land your next job. Community is the focus […]
We've posted the start of our spring training schedule for 2013 and are offering the following courses: Essential PHP, SugarCRM PHP Essentials, SugarCRM Developer Basics, SugarCRM Developer Advanced.