Internet Explorer 9: Where Does It Stand?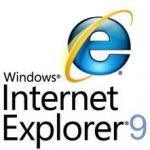 On Monday March 14,2011 Internet Explorer 9 was released. A lot of people have been hoping that IE 9 would be better than the previous versions, and interestingly there are some people still rooting for IE 6 to stay alive. As developers we have to recognize that, whether we like it or not,IE exists. Does IE 9 live up to the hype? Does it make sense for us to use? Well, sort of.
IE 9 has a few things that make it pretty compelling. It's new javascript engine dubbed "Chakra" brings some much needed performance. It even takes advantage of multi-core CPUs to help speed up performance. Is it the fastest kid on the block? It seems pretty close.  In the most current tests, Microsoft says its actually faster than all the other browsers. Feel free to debate about that. Keep in mind that these kinds of tests can be, and usually are tailored.
How is support for HTML 5 and CSS 3? It's better than IE8. Microsoft's approach was to take  the HTML 5 and CSS3 standards  that was more or less the commonly accepted, while leaving the other standards to be debated over. Does IE 9 offer the most comprehensive standards support? Not really. Is it better than IE 8? Yes.
The thing to recognize with IE9 is that at that end of the day, as developers, its out there. We have to recognize that. I know talk about browsers can cause almost a religious war in some circles. The fact of the matter is, is that IE 9 does some things pretty good actually. I hope Microsoft continues to learn its lessons and make it better. I think it's a sign of some things to come and  a good start. Hopefully, this means that when HTML 5 is finalized we will have browsers that will properly enforce these standards so we can have a much better web.
---
I run Medina Labs where I provide freelancing services in web development as well as mobile development. You can find info about my company Medina Labs
here
.
Tags:
Internet Explorer 9
,
microsoft
,
web