Read php[architect] via our iOS app.
Reading php[architect] magazine on your iPad or iPhone is now a whole lot easier! We are excited to announce the launch of our first iOS app, in conjunction with the awesome developers at PintLabs.
The digital version of our magazine has always been designed with viewing on tablet devices, such as an iPad, in mind. With the new iOS app, you only need to:
Launch the app.
Log in with your phparch.com credentials.
Select an issue to read from the list presented.
Whether you're a subscriber or you purchase a single issue, with one touch, you can begin downloading any issue you've received. The app caches the issues offline for reading whenever you want. If you prefer, you can easily transfer an issues into iBooks.
Download the php[architect] iOS app from the App Store.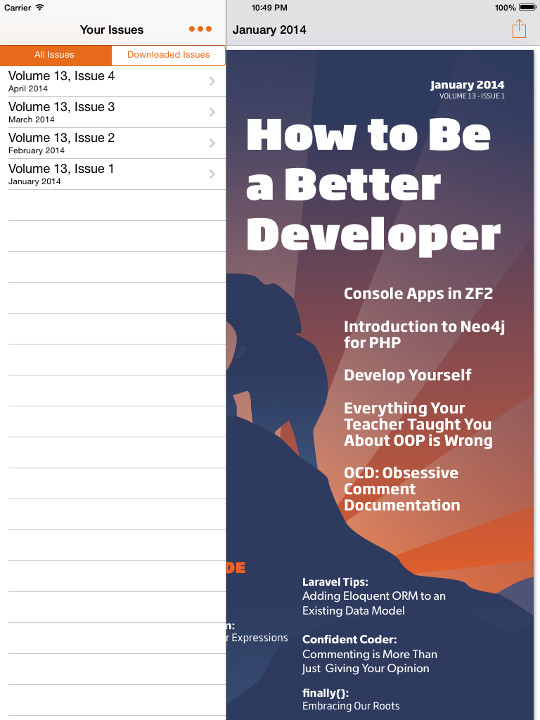 ---
Oscar still remembers downloading an early version of the Apache HTTP server at the end of 1995, and promptly asking "Ok, what's this good for?" He started learning PHP in 2000 and hasn't stopped since. He's worked with Drupal, WordPress, Zend Framework, and bespoke PHP, to name a few. Follow him on
Google+
.
Tags:
iOS