Posts marked with "iOS"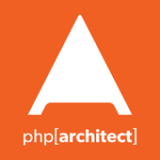 Reading php[architect] magazine on your iPad or iPhone is now a whole lot easier with our iOS app. Now available in the App Store.
A few months ago I had the opportunity to attend AdobeMAX. While I was there at Adobe's invitation, I took it upon myself to chat with smart people from all over the community. One of the more interesting people I tracked down was Christian Cantrell.