php[cruise] Early Bird Pricing Ends Dec. 31st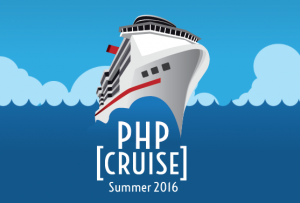 The cruise itself seems too far away to think about, however don't delay because our Early Bird Sale ends on Dec. 31st. The prices will increase after that so give the family an unexpected present and help spend that end of year budget. For your convenience we have booked a discounted block of rooms at the BWI Aloft for the night before the cruise.
If you are flying in the day before, we will have some evening activities planned as well as early conference check-in available. Finally don't forget that you need to book your cruise ticket separately with our wonderful travel agent. The earlier you book the better your cabin choices and the cheaper the room rates. You can get started with as little as a $50 deposit.
Come sail away with php[architect] on php[cruise]. See you in July!
---
Heather is the Training Coordinator, Customer Service Specialist and Conference Co-Chair at php[architect]. Have a question? Drop her a line and she will take care of you!
Tags:
Bahamas
,
Conference
,
cruise
,
Early Bird
,
php
,
sale