Doug Dobrzynski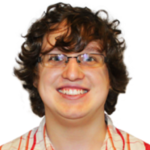 Doug Dobrzynski is currently a Web Developer/Programmer at PMMI Media Group, where he enjoys working on PHP projects (both Drupal and non-Drupal). When he's not being an awesome web developer/programmer, Doug enjoys reading, cooking, and savoring good Belgian wheat beers (or just about any non-hoppy wheat beer for that matter).
twitter: @dsdobrzynski
Articles
Using the skills of mindfulness and dialectical behavior therapy provides many benefits for programmers. This article explains the skills and how they can be used to become a mindful programmer.
Published in The Zen of Mindful Programming, December 2021