Nicola Pignatelli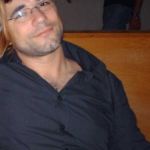 Nicola Pignatelli has been building PHP applications since 2001 for many largest organizations in the field of publishing, mechanics and industrial production, startups, banking, and teaching. Currently, he is a Senior PHP Developer and Drupal Architect. Yes, this photo is of him.
twitter: @pignatellicom
Articles
Hello everyone. Welcome to the first of a series of articles that will take you into the world of Drupal, one of the most popular Open Source CMS used for various installations types, from the personal blog to the corporate site up to ad hoc software to solve specific requests. Versions currently installed on the web are 7, 8, and 9.
Published in Testing The Core, April 2022