Posts marked with "refactoring"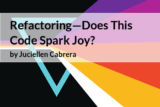 Refactoring is a topic that is frequently in vogue, and one that comes up when we are facing technical debit. This article will present some common issues we often find in applications and show some refactoring techniques to solve these issues and make code more easily maintainable.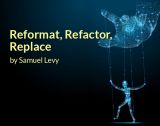 When your everyday grind is a monolithic, legacy, PHP application from the early 2000s, it can be hard to utilize the newer tools and technologies that are becoming available. Fortunately, there's a process you can follow to get your application up to date without losing business or logic.
While it will still be a few days weeks until I'm finally recovered, I wanted to share a recap of CodeWorks East 2011 while it was still fresh. If you're looking for the core presenters' slides, attendees will receive them via email but they will not be published publicly until after the West Coast Tour […]