CodeWorks East 2011 Recap
While it will still be a few days weeks until I'm finally recovered, I wanted to share a recap of CodeWorks East 2011 while it was still fresh. If you're looking for the core presenters' slides, attendees will receive them via email but they will not be published publicly until after the West Coast Tour is complete in January 2012.


First of all, I wanted to thank our sponsor, Adobe, who made the whole thing possible. They stepped in to sponsor both the East and West Coast tours. The interesting thing is that although they've been criticized pretty heavily for the Flash-and-everything-related-to-HTML5 battle, their presentations in each of the cities has been focused on tools such as jQuery Mobile, PhoneGap, their general contributions to HTML5, and how they're pushing the boundaries but still playing nice. I'll save the surprise demos for those of you who will be on the West Coast Tour simply because I can't do them justice in words.
We kicked off the tour in Madison, Wisconsin, as the guests of Madison PHP and our very own Elizabeth Tucker Long. As the first city, everyone was still tuning their timing and their jokes, but the sessions came together without a hitch. As a special treat, we had  Supreme Allied Commander Matthew Weier O'Phinney in to talk about the new MVC architecture of Zend Framework 2. While he covered the dispatch model and how Events are handled, he hinted at a number of other things in the pipeline.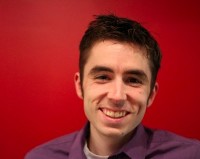 The next stop was Cal Evans' stomping ground of Nashville where we began way too early for a Saturday morning. Luckily, the local Nashville PHP User Group turned out, so we weren't all alone. I finally had the opportunity to meet Ryan Weaver, who serves as the documentation lead for the Symfony Framework. While he could have preached the benefits of Symfony over ZF, he put together a great session called "PHP Harmony" where he pulled together components of Symfony, ZF, and Lithium to build a single application. It was a great example to show how we can still have the "best of all worlds." Also, due to some travel difficulties from our Adobe representative, I had the opportunity to give an hour long Twilio demo. We started with a simple Text to Speech voice and had phones ringing and texts texting throughout.
In Baltimore, we were back at Johns Hopkins University where we had my good friend and fellow trouble maker Eli White present on Scaling in the Cloud with Amazon Web Services. He touched on topics ranging from failover and stability to pricing and performance. Whether you're an old pro at AWS or just getting started with it, you should check out his slides and make sure your conclusions still fit the facts behind the scenes. As we expected, the Baltimore PHP and DCPHP groups attended, and we were pleasantly surprised to have the leader of the Lehigh Valley PHP Group from north of Philadelphia as well.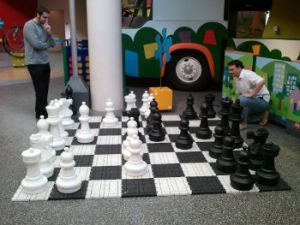 In Raleigh, we found an unsuspecting children's museum where Jason Austin could discuss "How Beer Made Me a Better Developer." No, I'm not kidding. He talked in great detail how passion and the community changed the direction of his career and accelerated things beyond what he could expect… and it happened to revolve around BreweryDB. Once again, the local user group – Raleigh PHP – made a solid showing, but even more exciting was the birth of Wilmington PHP the following day.
Congrats.
Finally, we wrapped the East Coast effort in Orlando. Once again, we were in a children's museum, but this time our guest speaker – David Rogers of Orlando PHP – covered the tools and concepts that fill his technology tool box. While many of them were PHP-specific, a number were general text, connectivity, and productivity tools. If you haven't checked out his slides, check them out as soon as you can.
Also, I wanted to thank each of the happy hour hosts: Orchestra.io hosted the happy hours in Madison, Nashville, and Orlando, MojoLive hosted us at Brewers' Art in Baltimore, and finally SugarCRM in Raleigh. Orchestra is a cloud hosting platform focused on PHP integrated directly with your source code repository. MojoLive is the [redacted] of [redacted], and we're all looking forward to their beta launch on [redacted]. SugarCRM is the leading open source CRM system out there.
---
Keith Casey currently serves as Director of Product for
Clarify.io
working to make APIs easier, more consistent, and help solve real world problems. Previously, as a developer evangelist at Twilio, he worked to get good technology into the hands of good people to do great things. In his spare time, he works to build and support the Austin technology community, blogs occasionally at
CaseySoftware.com
and is completely fascinated by monkeys. Keith is also the author of "
A Practical Approach to API Design
" from Leanpub.
Tags:
baltimore
,
CodeWorks
,
continuous integration
,
html5
,
madison
,
nashville
,
orlando
,
php 5.4
,
raleigh
,
recap
,
refactoring
,
REST API