Live! in Austin – Introducing in-person training from php|architect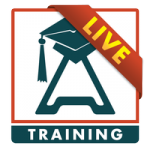 As you probably know, training is one of our main areas of focus here at php|a. It's not just because we believe that a knowledgeable developer is a happy developer, but also because we've been on both sides of the fence, and we know how difficult (and expensive) it is to find a good training program.
That's why on Tuesday we launched a new initiative called php|architect Live!—a full-day, in-person training course that gives you practical and in-depth knowledge of a specific topic.
But there is more: we don't want our Live! events to be "just training courses." We want them to be intimate learning experiences. Forget the sterile environment of a dedicated classroom—our training courses take place in comfortable, relaxing environments. You'll be working on your own laptop, with our instructors guiding you through lots of hands-on exercises.
Our first date is in Austin, TX, on April 20th, when our own Keith Casey will be teaching the ins and outs of Object-Oriented Programming for PHP—from the basics to the more advanced concepts.
Best of all, the entire training costs just $250, (including lunch, breaks, and Wi-Fi connectivity)—because we don't believe that training should break the bank.
What's the catch, you ask? Simple: there are only twenty seats available—which is why, if you're in the Austin area, you should head out to grab your ticket now, before they're all gone.

---
Marco is the keeper of keys and Chief Garbage Collector at Blue Parabola. He can be found on Twitter as
@mtabini
.
Tags:
austin
,
casey
,
keith
,
oop
,
training