php|architect's books now in ePub and MOBI format!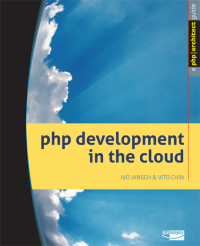 Over the past year, your faithful php|architect staff has been busily changing the way we create and publish our content to make it easier to read your favorite PHP publications wherever you are and whenever you want.
While we pioneered the concept of publishing a magazine in PDF format on a large scale—we distributed our 500,000th copy not too long ago, our entry into more modern formats, like ePub and MOBI, has been more deliberate, in part because we didn't just want to introduce these options for the sake of "going digital," and in part because—well, because it took a lot of work to make our systems compatible with the new formats.
As our next step in this process, today we're introducing ePub and MOBI versions of our books. Much like our magazine, these are generated directly from the master sources of the PDF and print versions, so they offer the same content—the only differences are in their presentation and formatting.
The first two books to receive the ePub/MOBI treatment are Vito Chin and Ivo Jansch's PHP Development in the Cloud and Matthew Turland's Guide to Web Scraping with PHP. In keeping with our tradition, both books are available in all three digital formats if you buy the corresponding "Digital" package, and included free of charge with a print purchase.
Naturally, we haven't forgotten about our existing customers—if you own a copy of these books, the ePub and MOBI versions await you in your account at no extra charge. Go forth and download!
These are far from the last changes we're going to make to our publication lineup. In addition to backporting our existing books to ePub and MOBI—and, of course, publishing new ones—we are hard at work on more new and exciting projects that we'll be launching in the coming months.
Stay tuned!
---
Marco is the keeper of keys and Chief Garbage Collector at Blue Parabola. He can be found on Twitter as
@mtabini
.
Tags:
books
,
php
,
phpa