Ken Marks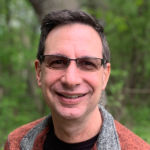 Ken Marks has been working in his dream job as a Programming Instructor at Madison College in Madison, Wisconsin, teaching PHP web development using MySQL since 2012. Prior to teaching, Ken worked as a software engineer for more than 20 years, mainly developing medical device software. Ken is actively involved in the PHP community, speaking and teaching at conferences.
twitter: @FlibertiGiblets
Articles
Hiring a new developer is a risky endeavor. What if they don't work out? What if they get bored? What if our organization's needs change? In this article, we'll discuss what it takes to foster a learning environment for your tech team, why you should encourage learning, what it takes to be a good mentor, and what you're looking for in a mentee. In particular, we'll look at resources and practices for encouraging new PHP developers to grow.
Published in Deep Dive Into Search, July 2021 —Available for Free