Trainer Profile: Chris Stone
Chris is a partner and founder at E-Moxie, a web and mobile design and development firm that creates successful and affordable solutions for clients large and small. He has been active in web and mobile development, site infrastructure and architecture, and all things Internet related for over 12 years. He has experiences using the latest and greatest in technological offerings and employs those experiences on a daily basis. E-Moxie is based in the Baltimore, MD area with it's main office in Havre de Grace, MD.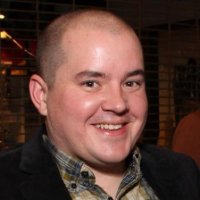 Chris is also the founder of Baltimore PHP and Baltimore Mobile. Baltimore PHP was founded over 5 years ago and meets once a month and talks about emerging web technologies with PHP as a core technology. It is currently 450 members strong. Baltimore Mobile was founded in November of 2010 and is a baltimore area based group aimed at connecting and fostering local developers, designers, marketers and business owners in the mobile space. Within 1 year, Baltimore Mobile has over 200 active members and is continuing to grow.
Specialties:PHP, MySQL, Linux, Apache, LAMP, iOS, Mobile Development, Web and System Architecture, Scalability, AWS, Javascript, jQuery, XML, HTML, CSS, Usability, Standards, Best Practices
Classes Taught:
Other Resources: