Posts marked with "marco tabini"

This past December and January, the php|architect crew took to the air for our annual traveling roadshow called CodeWorks. This year, for the third year in a row, we hit the road and made stops all over the country – but mainly on the coasts – presenting things we've learned over the past year.Each stop introduced us to new friends and at each stop we learned from a local developer sharing what they knew.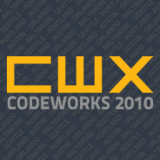 If you've been following along the last couple months, you know that a number of us were recently on the CodeWorks 2010 tour. In ten days we hit five cities and met user groups all over the place. All in all, it was a blast – we all have writeups coming – but you're not here for our analysis.. you're hear for our slides.
By popular demand, we have extended the early-bird special for our upcoming CodeWorks tour until Monday, October 4th in order to give everybody an opportunity to sign up for one (or more!) of the tour stops for the low, low, low price of $75 (or even cheaper if you get in with groups of five […]