Seeing Triple!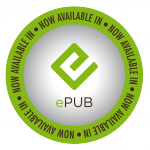 If you are a magazine subscriber who has logged into their account recently, you may have noticed that you are now seeing two new options for downloading the magazine. We are very happy to announce that in addition to our PDF edition, we are now offering an ePUB edition and a MOBI edition. These two new editions widen our accessibility across more devices as we strive to make our magazine easier and more portable for you. Check out the official announcement I wrote in the February 2011 issue of php|architect, which I have included below for your convenience.
As always, we'd love to hear your feedback on the new formats and on the magazine in general. Send all of your magazine comments to: write@blueparabola.com. Happy Reading!
Taken from the February 2011 issue of php|architect:
Three Times the Magazine, Three Times the Fun
If you have been a subscriber for a few years, you know that php|architect has gone through several transformations throughout its lifetime. In 2002, when we started publishing this magazine, we decided that an electronic format was the best option for catering to the global nature of the PHP community. At the time, this was a risky move, but all of us always felt that it was the right one, and luckily, reality seemed to agree with our way of thinking: to this day, we have subscribers in over 150 countries and territories worldwide, including Antarctica.
Besides the obvious advantages in terms of cost and reach, an all-electronic publication has always fit well within what we think is our role: producing and selling the best possible content for the PHP community. As far as I'm concerned, anything that distracts us from that takes away from what we have to offer to our readers.
Still, as the years went by, we added a print version, which made us a "real" magazine in the minds of many, but also started us down the road towards a destination that we were not entirely happy with. A physical magazine was expensive and difficult to produce—and left us at the mercy of the worldwide postal service. If you think I'm being melodramatic, more than one year after we mailed the last print publication to our subscribers, we're still receiving undelivered copies (some in a state that could be best defined as "no longer a magazine"). Worse yet, a print edition didn't add any actual value to the content we had to offer, and we eventually decided that it was time to stop looking back and start looking forward.
So, a little over a year ago we decided to stop printing php|architect and go, once more, to an all-electronic format. We felt that doing so was a necessary step, but not one that we took lightly. We knew then that we would be far ahead of the curve and that many of our readers would be very unhappy. As early as one year ago, the Kindle was the lone e-reader that had managed any level of popularity, but it was still expensive and difficult to obtain. There was no iPad. There was no Sony Reader.
In other words, we took a gamble—and a big one.
Despite some initial grumblings and defections, I am happy to report that our readership has actually grown since then—a clear sign that the risk was well-worth taking and that digital is the way of the future.
Still, even though PDF was a less popular format in 2002 than it has become today, it was a much easier choice for us when the only way to read an electronic publication was to sit in front of a computer. The advent of portable e-book readers demanded that we consider other formats; as a result, about six months ago we started a skunkworks program, spearheaded by our very own Keith Casey, to create ePub and MOBI versions of our magazine.
Six months may sound like a long time, but the last thing we wanted to do was to simply take our existing PDF files, and as if by magic, run them through some sort of automatic converter and obtain what is technically an ePub file but is unrecognizable as our content at the other end. We could have probably gotten away with it, but we want to make sure that every copy of php|architect that reaches you in any format is built in a consistent way. Therefore, we created an extension to Vesta, our editorial management system, which takes the source files for each issue and compiles them into a completed and much more user-friendly ePub file.
Along the way, this was an all-hands effort that involved almost everyone on our editorial and development teams. The big problem with ePub is not so much the format, which is essentially a series of HTML files collected in a particular way, but rather the fact that each reading device seems to take particular glee in rendering it in a completely different—and apparently random—way.
But I digress—I shall leave the pleasure to rant on about the adventure that was writing our ePub generator to one of Keith's future articles. The good news—the reason why I am writing—is that the ePub version of php|architect is finally here, and it looks darn sexy. Ditto the MOBI version, which is ideal for all of you who use a Kindle. And, to make things better for everyone, we have published a full year's worth of past issues to go with it. If you've purchased any of the 2010 issues—either through your subscription or as individual issues, the new versions are awaiting you in your account page.
Now for the business side of things. Going forward, we are creating a new kind of subscription that will incorporate all three digital formats that we publish: PDF, ePub, and MOBI. We call this the Premium subscription, and we have upgraded all our existing subscribers to it. Therefore, for the rest of your existing subscription term, you will continue to enjoy php|architect in all three formats at no extra charge. For everyone else—and for those who want to secure subscriptions before future price changes, we are keeping the Premium level at the same low price of Regular level subscriptions for a limited time.
As we enter our second decade of publication, from all of us here at php|architect, thank you for being with us—we hope to have this conversation again (but with much cooler technology) in 2022.
—Marco Tabini
---
Marco is the keeper of keys and Chief Garbage Collector at Blue Parabola. He can be found on Twitter as
@mtabini
.
Tags:
epub
,
magazine
,
mobi