November 2016 – Moving Forward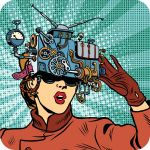 The eleventh issue of 2016 is now available! It's time to download your copy of this issue of php[architect] magazine. This issue contains articles on the history of women in computing, using Abstract Classes/Interfaces/Traits, scaling with RabbitMQ, and custom extensions using Zephir. Our columnists have articles on Security scanners, advice for your first conference, improving your processes, understanding your editing tools, and more.
---
Oscar still remembers downloading an early version of the Apache HTTP server at the end of 1995, and promptly asking "Ok, what's this good for?" He started learning PHP in 2000 and hasn't stopped since. He's worked with Drupal, WordPress, Zend Framework, and bespoke PHP, to name a few. Follow him on
Google+
.
Tags:
automation
,
Conference
,
history
,
legacy code
,
oop
,
performance
,
php
,
phpstorm
,
scaling
,
security
,
women in computing