Eric Mann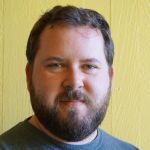 Eric is a seasoned web developer experienced with multiple languages and platforms. He's been working with PHP for more than a decade and focuses his time on helping developers get started and learn new skills with their tech of choice. You can reach out to him directly via Twitter.
twitter: @EricMann
Articles
Last month, the PHP community had the opportunity to come together for the excellent php[world] conference in Washington, D.C. As part of the event, we held a hackathon to work through some of the challenges posed by Cryptopals. Some of the cryptographic primitives we discussed were hashes, and it's useful to take a more in-depth look at what they are and how to use them in PHP.
Development teams use code review as a way to keep track of one another's progress on issues and tasks in the work queue. Code reviews are also a stellar way to proactively detect and address security concerns before they become critical to the success of the project.
In a previous issue, we discussed technical debt—the small compromises made by a development team to ship a product. Over time, every team should try to "pay down" this debt by investing time in refactoring, shoring up unit/integration tests, and conducting deeper code audits. Not every form of technical debt is code-related, though. Infrastructure-related debt can accrue as well and be an enticing target for would-be attackers. This month, we take a look at one such exploit: subdomain takeovers.
One thing security professionals in every field have is a cultivated sense of "professional paranoia." They invest time in understanding and thinking like a potential attacker. As a result, there are fewer ways an attack can surprise—or successfully breach—an application.
Any application aimed at presenting users with a premium, seamless UX must take account of the times when user authentication fails. What happens when a user forgets their password? What can we do to confirm sensitive operations using email or other out-of-band communication? How can we make an application easy to use while also keeping it secure? One mechanism, which protects both password reset links and other secure actions taken by way of an out-of-band confirmation is that of secure tokens.
A solid practice in protecting user credentials is to never store passwords in plaintext on the server. Modern content management systems and PHP frameworks leverage strong one-way functions to store only hashes of passwords. This technique protects your users should your database ever be breached by an attacker. An even stronger mechanism, however, would never send a plaintext password to the server in the first place.
Package managers like Composer make it quick and easy to add third-party libraries to an application. Unfortunately, they can also make it easy to import code that's not meant to run in production—and might intentionally expose certain vulnerabilities—if your development team isn't careful.
Every successful development team has two things in common: they've shipped a product, and they accepted compromises to make that shipment possible. Every team and every project has technical debt. It comes with the territory when you start building software. Usually, the term "technical debt" is seen as a negative, but that's not always true.
Developers the world over were in shock this past May as thousands of computers in the UK's National Health System were rendered inoperable due to a malware attack. Thanks to a previously leaked vulnerability in Windows' operating system, and the notoriously slow rate at which large enterprises apply system patches, hackers were able to infiltrate and infect these systems with specific viruses.
January is a month all about setting resolutions for the new year. A new diet. A new budget. A new FOSS contribution goal. In 2019, let's intentionally focus on keeping our projects safe and taking a strong stance on security.